1971 Harley Sporster
Recked
1971 Harley Sporster, XL 900 softtail, shovelhead, two tone blue. New clutches, carb freshly rebuilt, 900 cc, 65 hp. Some modifications, a picture does not do her justice. Very nice shape lots of Chrome, runs like a Harley. She was deston make a nice mantle piece at my cafe, but had a little mishap, she remains for sale.
$4,500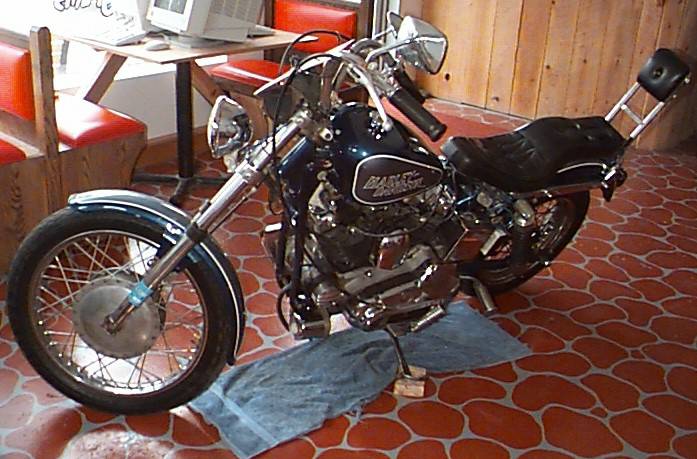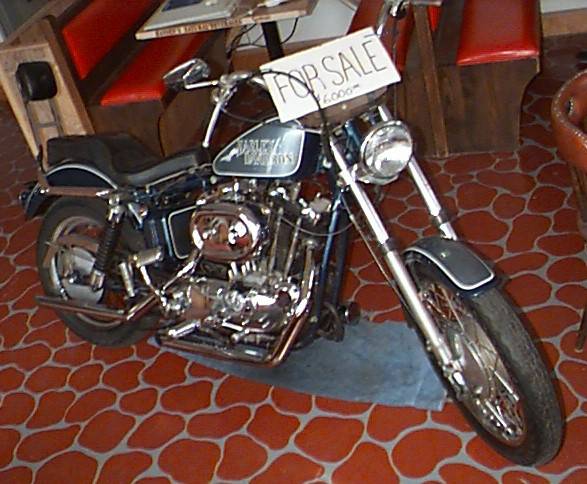 Bit backwards here, bought a show piece, she now needs a pair of tripple trees and a fender, hope to rebuild.



Located in Nevada
jb@frias.net
Project sponsored by the NudeAutoMall
| 49 Ford | 38 Chevy | 61 Chevy | 69 Vette | 73 Chevy | 72 Harley | Opel GT | Lamborghini | Monte | 67 SuperChicken | 1921 Dodge Brothers | Essex | Jaguars | 23 Packard |