STOLEN
Any information as to the where abouts of this Truck would be greatly appreciated.
1973 Chevy Monster Truck
Full Size 3/4 ton, 350 Chevy with mild cam, 350 Turbo automatic transmission with Full Time 4 Wheel Drive, very capable of melting the 16.5" Monster Gumbos. Chrome wheels, Chrome Push Bumper, with plenty of Chrome on the motor, and a Double Roll Bar. 9" Lift, Spring in front and block in the rear, for 32" off the ground. A very solid vehicle with all welded panels. Complete with Hillbilly Yellow Flame Job!. $6,500 or best offer, needs some TLC, must sell. One of a kind.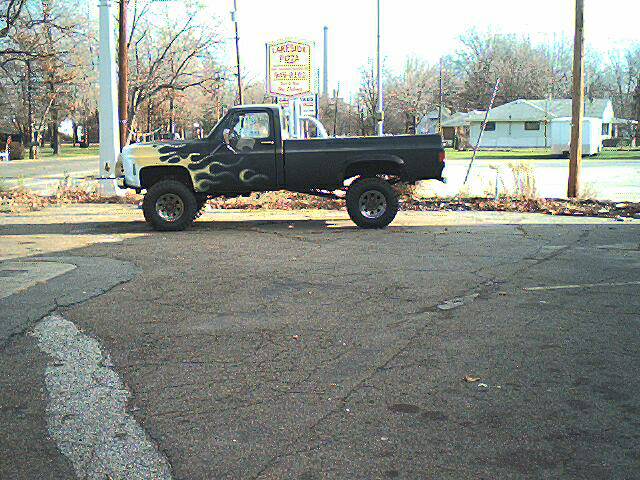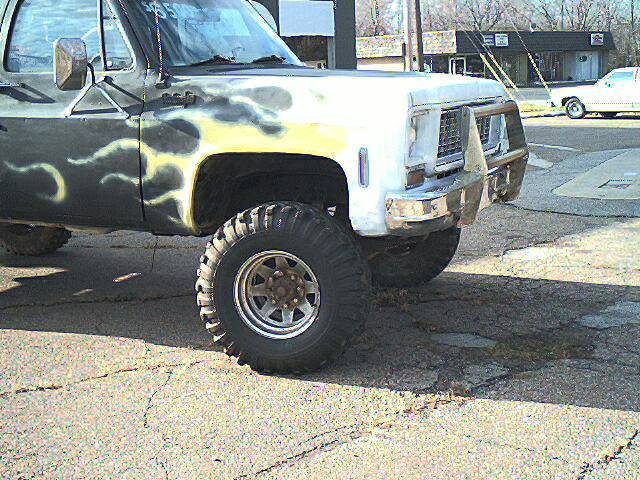 Last known Location was in Sheffield Ohio, around June July of 2002 jb@frias.net
This Truck was destined to be featured on the NudeAutoMall when it was discovered missing.

| 49 Ford | 38 Chevy | 61 Chevy | 69 Vette | 73 Chevy | 72 Harley | Opel GT | Lamborghini | Monte | 67 SuperChicken | 1921 Dodge Brothers | Essex | Jaguars | 23 Packard |